Picea glauca 'Miss Solar'
Perfect pyramidal habit with yellow young shoots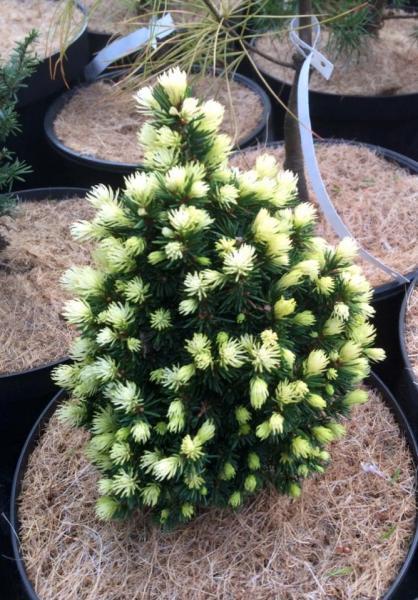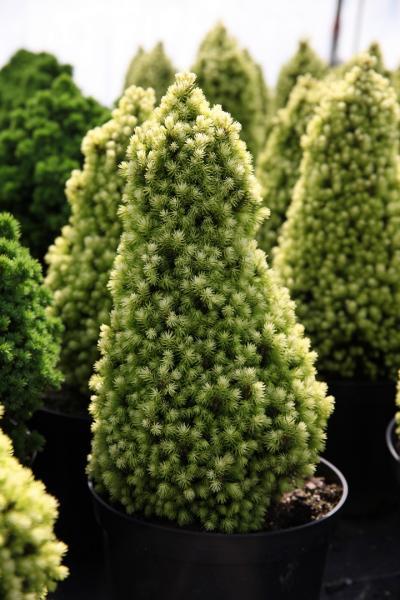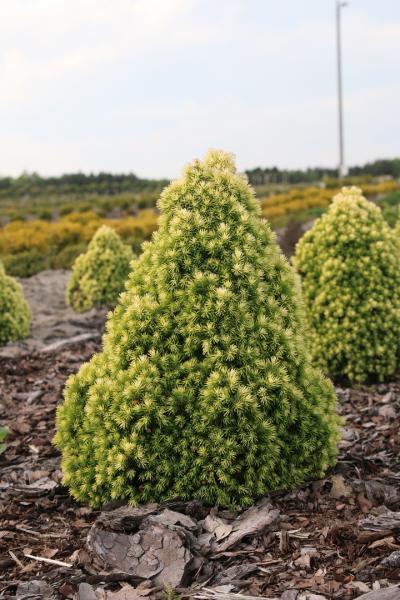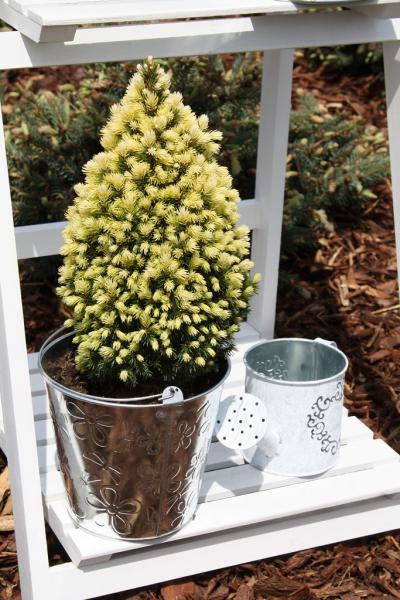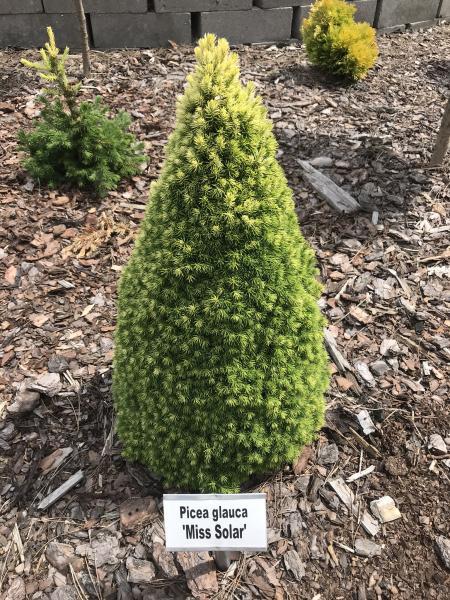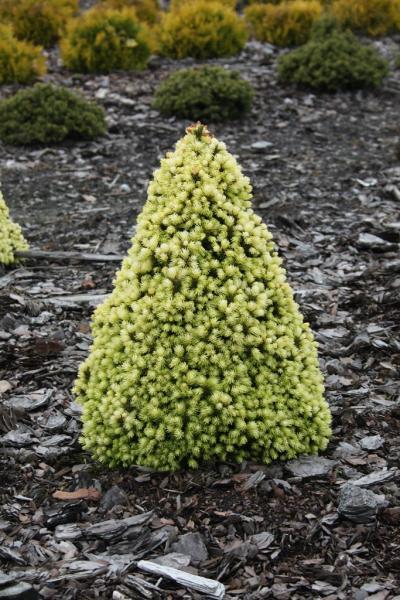 Overview
Breeder
Sublicense holders and Agents
Perfect pyramidal habit
Intense yellow young shoots
Compact variety

Picea glauca 'Miss Solar' (pbr) has a dense, perfect symmetrical habit. The young shoots are intensive yellow in spring and slowly turn into green in summer.

The plant tolerates most soils and grows well in full sun. 'Miss Solar' is not susceptible to sunburn. 

Recommended for small gardens, rock gardens and in pot on the patio. A real treat for collectors of dwarf varieties!
Kaluzinscy, A&M
Boczki-Parcela 14
98-240 Szadek
Poland
Tel: 0048-438217187
---
Sublicense holders
the Netherlands
Hoof Zevenaar
Dijkweg 25
6905 BA Zevenaar
Tel: 0316-525424