Physocarpus opulifolius Magic Ball
A real Magic Ball, every month a different color!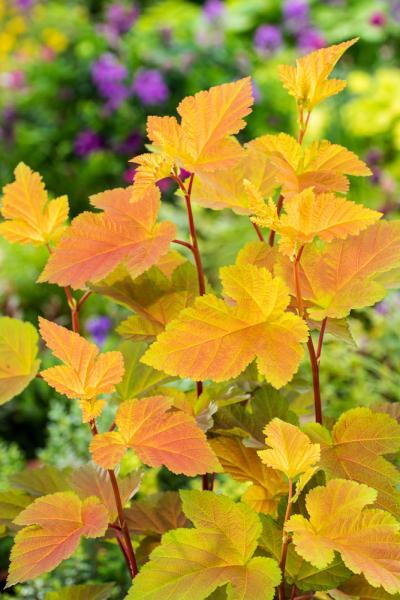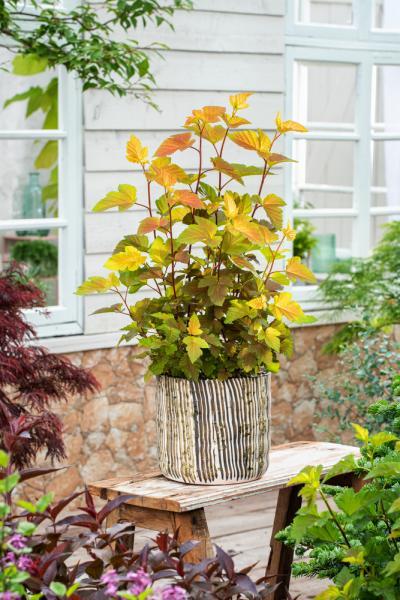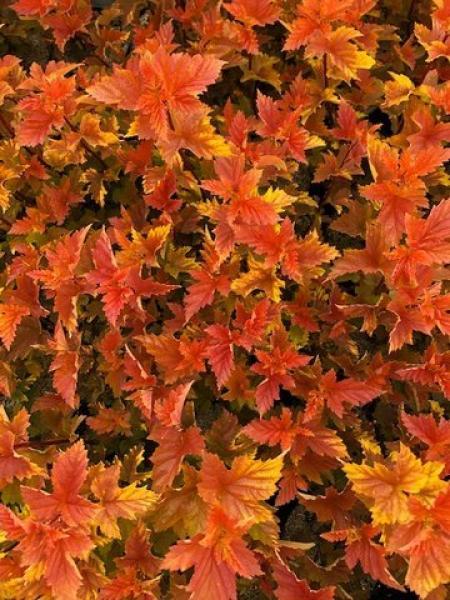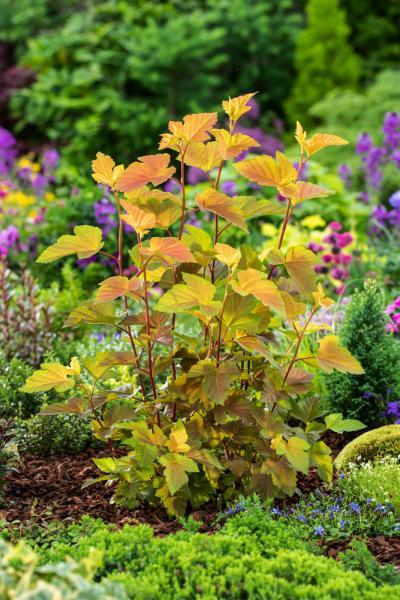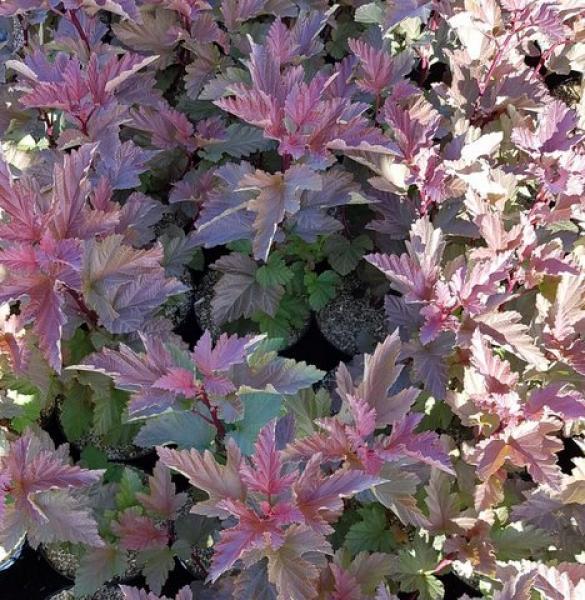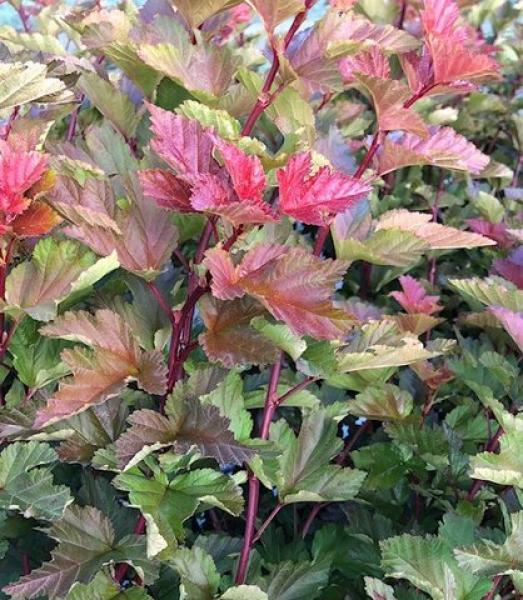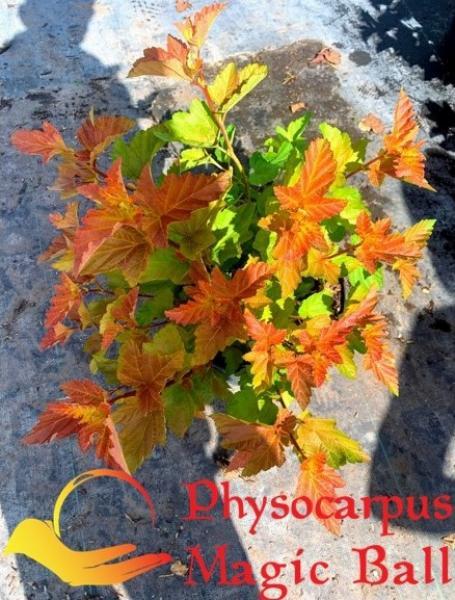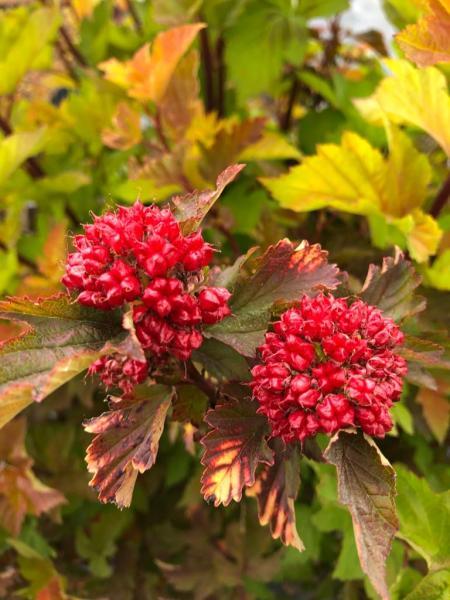 Overview
Breeder
Sublicense holders and Agents
Every month a different foliage color!
Compact ball shaped habit
Easy to grow and to propagate
Branching out very well

A real magic ball!

Physocarpus opulifolius 'LP1' Magic Ball (pbr) has a compact habit & ramifies well (also without pruning). A very easy plant that does not need any special treatment!

The new shoots of Magic Ball are bright orange in spring. In summer the color of the foliage turns into yellow, orange & red. Finally, in autumn, the color of the foliage turns into bright red.

Magic Ball flowers in summer with bright pink flowers. All in all a magnificent novelty in the Physocarpus assortment!

Pictures: © Copyright Floramedia
Leena Plant Boomkwekerijen BV
Ellewaard 2
4885 KE Achtmaal
the Netherlands
Tel: +31 (0) 76-5987006
---
Agents
United Kingdom
Seiont Nurseries
Kent farm, Pontrug
LL5 2BB Caernarfon
Tel: 0044-1286677453
Korea
Daelim Nursery Inc.
842 Iwon-myeon
Okcheon-gu Chungcheongbuk-do
Tel: +31 6 4693 1100
---
Sublicense holders
the Netherlands
G. Hoogenraad Boomkwekerij
Rijksweg 30a
6744 WB Ederveen
Tel: 0318-571665
Hoof Zevenaar
Dijkweg 25
6905 BA Zevenaar
Tel: 0316-525424
NL Plants BV
Oude Lentsebaan 5
4884 NB Wernhout
Tel: +31-76-5973786
Van Vliet New Plants
Stroeërweg 14
3776 MJ Stroe
Tel: 0342 - 444 344
Verpaalen vof, Boomkwekerij
Rustenburgstraat 1a
4881 DN Zundert
Tel: 076-5972849
Belgium
Boomkwekerij van de Putte N.V.
Driesknoklaan 49
B-8540 Deerlijk
Tel: 0032-475253368
Germany
Jens Meyer Jungpflanzen
Lüttje England 19
26689 Apen/Tange
Tel: 0049-4499926165
W. Eberts OHG - Baumschulpflanzen
Dorfstrasse 130
D-25499 Tangstedt / Pinneberg
Tel: 0049-410154980
United Kingdom
Ball Colegrave Limited
Milton Road, West Adderbury, Banbury
OX17 3EY Oxon
Tel: 0044 1295 811 833
Newey Limited
London Road
RH20 1AT Pulborough, West Sussex
Tel: 0044-1798-873774
Wyevale Nurseries Limited
King's Acre
HR4 7AY Hereford
Tel: 0044-1432845200
Poland
Kurowski Grzegorz , Gospodarstwo Szkolkarskie
ul. Kurowska 105
24-130 Konskowola
Tel: 0048-818816213