Fargesia murieliae 'Luca'
Dwarf variety which will grow to a maximum height of 40/50cm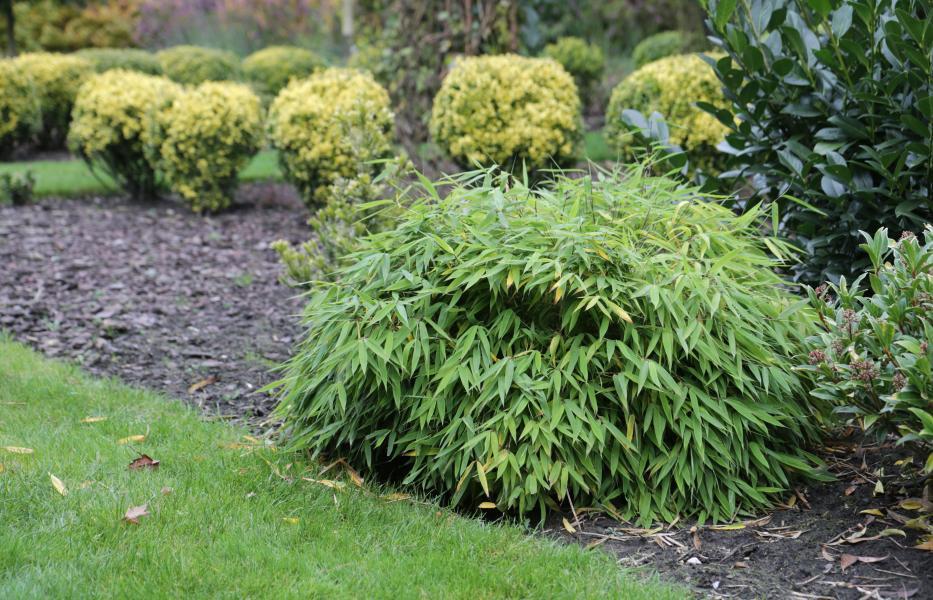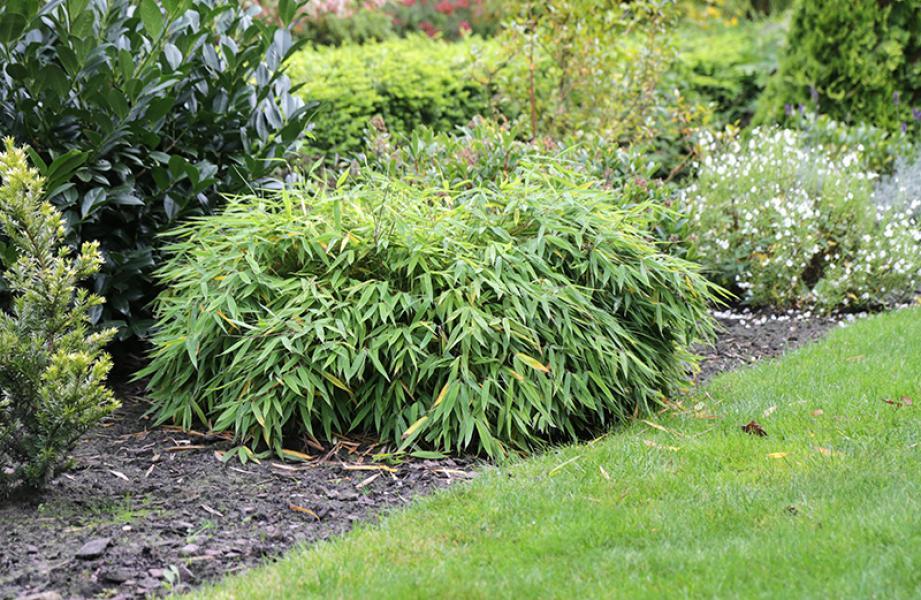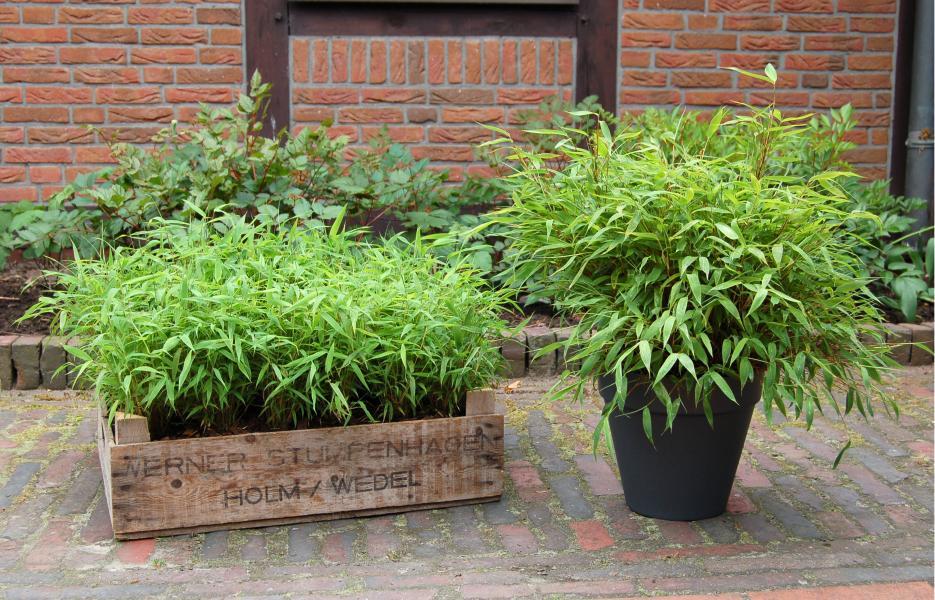 Overview
Breeder
Sublicense holders and Agents
Frost hardy
Non invasive
Unique ball shaped habit (maximum 40/50cm high)

Fargesia murieliae 'Luca' is an interesting novelty in the Bamboo assortment. This variety is a real dwarf. It has an almost round shape an only reaches a height of 40 to 50cm at a width of about 1m. 'Luca' is a perfect species for small gardens, foundation planting and in pot on terrace or balcony. 'Luca' does not build rhizomes and can therefore be perfectly planted. Besides that, the plant is hardy and requires little or no maintenance.
Schnupper Baumschule
Friesenstrasse 1
26655 Westerstede
Germany
Tel: 0049-44883618
---
Agents
the Netherlands
Van Vliet New Plants
Stroeërweg 14
3776 MJ Stroe
Tel: 0342 - 444 344
France
Biotope 45 - Globe Planter
Chemin des Sablons 1
F45500 Gien
Tel: 0033-238296976
United Kingdom
Seiont Nurseries
Kent farm, Pontrug
LL5 2BB Caernarfon
Tel: 0044-1286677453
Japan
Plant Network Co. Ltd.
196-5 Kido,
639-2161 Katsuragi, Nara
Tel: +81745488889
---
Sublicense holders
the Netherlands
Kwekerij de Woerthe
Meenteweg 10a
7971 RZ Havelte
Tel: 0521-351314
Belgium
Plant Select NV
Sint Lenaartsesteenweg 93
B-2310 Rijkevorsel
Tel: 0032-33402870
Germany
Baumschule Poplawski
Friesenstraße 29
26655 Westerstede
Tel: 0049 4488 840 960
Gerhard Borchers Pflanzenhandels GmbH & Co.
Petersfehn 11, Woldlinie 64
D-26160 Bad Zwischenahn
Tel: 0049-4486919610
Hülsmann Baumschulen GmbH
Hogenset 17
26188 Husbake
Tel: 0049-440549727
Schnupper
Friesenstrasse 1
26655 Westerstede
Tel: 0049-1606063018
Zu Jeddeloh Pflanzen
Wischenstrasse 7
26188 Edewecht/jeddeloh 1
Tel: 0049-440591800
United Kingdom
Wyevale Nurseries Limited
King's Acre
HR4 7AY Hereford
Tel: 0044-1432845200
Scotland
Craignish Nursery
Argyll
PA31 8Q Ardfern, Lochgilphead
Tel: 0044-1852500670
Poland
Gospodarstwo szkolkarskie krzewow ozdobnyct Burziwoda
Kobyla Gora
63-507 Ul. Orkana 1a
Tel: +48-627317182
Italy
Vivai Nord snc Di A.G. Sartori E C.
Via Brianza 1
22040 Lurago D'Erba (CO)
Tel: 0039-031699749