Abelia grandiflora Jelly Beans
Strong variegated Abelia with a compact habit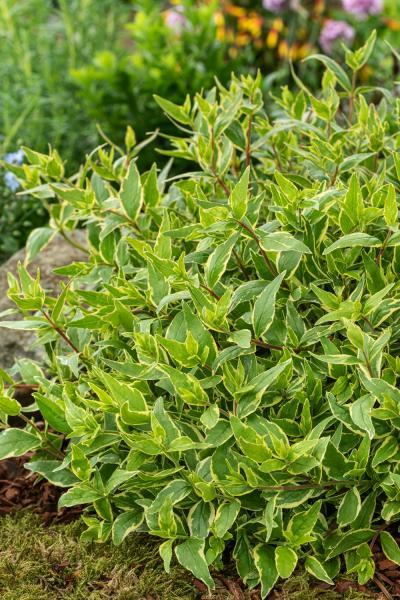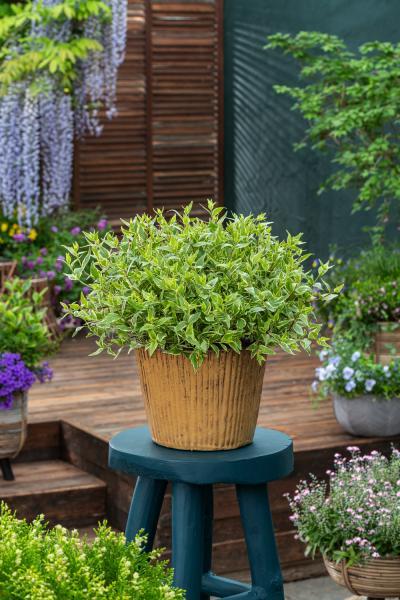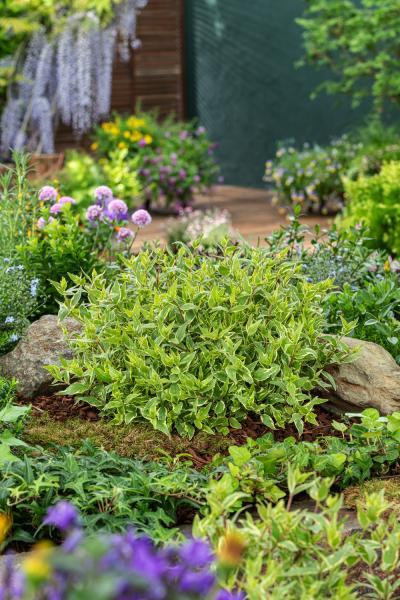 Overview
Breeder
Sublicense holders and Agents
Compact ball shaped habit
Branching out well
Flowers about three weeks earlier compared to most other varieties

Jelly Beans is a new variegated Abelia grandiflora.
It is a medium-sized, rounded, semi-evergreen shrub with compact branches and small glossy oval, golden variegated leaves.

Abelia grandiflora Jelly Beans flowers very early with clusters of pink-tinged, white, bell-shaped flowers.
Jelly Beans is a due to its variegated foliage and glossy look a year round attractive plant in the garden.
Sarl JP Diffusion, Globe Planter
Chemin des Sablons 1
F45500 Gien
France
Tel: 0033-238296976
---
Agents
the Netherlands
Van Vliet New Plants
Stroeërweg 14
3776 MJ Stroe
Tel: 0342 - 444 344
---
Sublicense holders
Portugal
Raiz da Terra, Lda
Lugar do Serrape, Vile
4910-653 Vila Praia de Ancora
Tel: 00351960421283